Consortium
The consortium is led by ArcelorMittal, the world's leading steel and mining company. With its philosophy to produce safe and sustainable steel, the worldwide group is always researching more efficient and environmentally friendly ways to produce its main product: crude steel. The company has been working for 12 years on the development of the ULCOWIN technology through experiments validating the four first TRLs and by testing three different versions of cells at TRL4 proving the potential of the technology.
With this solid background, ArcelorMittal surrounded by 11 additional innovative European companies and RTOs (Research and Technology Organisations), aims at developing a new experimental pilot to validate the technology at TRL5 and TRL6.
Recoy entries officially in the Siderwin consortium in April 2021, after N-Side phased out the project due to business core organizational changes.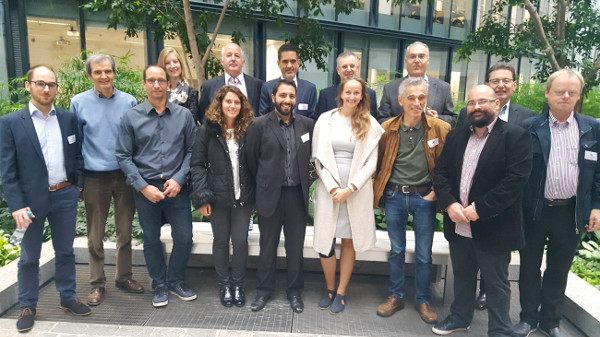 Participants in the kick-off meeting held on 10th October 2017 at the European Commission premises