M6 Steering Committee meeting, 19th April 2018 in Paris
The project has achieved its first semester. The main technical WP are well progressing. And SIDERWIN is now mentioned as a low-carbon project by EUROFER.
The main goals of this meeting were:
Presentation of Collaborative Platform to ease the communication between the partners and support the project management functions.
To review the main activities of WP2, regarding preliminary specifications of the ULCOWIN process, the new building to host the pilot, FMECA analysis and the integration with the electrical grid.
In WP3, the first results of the model and simulation of the flow in the pilot were presented.
In WP6 the results of the study of samples of alternative raw materials for the ULCOWIN process and electrolysis tests on Bauxite Residues were presented. 
In WP7 all the partners played to the Life Perception Game adapted to SIDERWIN and the steel industry, to sensitize about the importance of LCA within the project. After that, the common framework and main characteristics for the different studies of this WP were presented.
In WP8 website and first draft of dissemination plan were explained. Templates have been prepared for any dissemination action. To evaluate the efficiency of dissemination KPIs have been defined. Also, the basis for the IPR strategy were presented, for the partners to complete the templates that will be sent in a few weeks.
The planning for the next six months period was reviewed at the end of the meeting. 
Click here to go back to SIDERWIN's project meetings.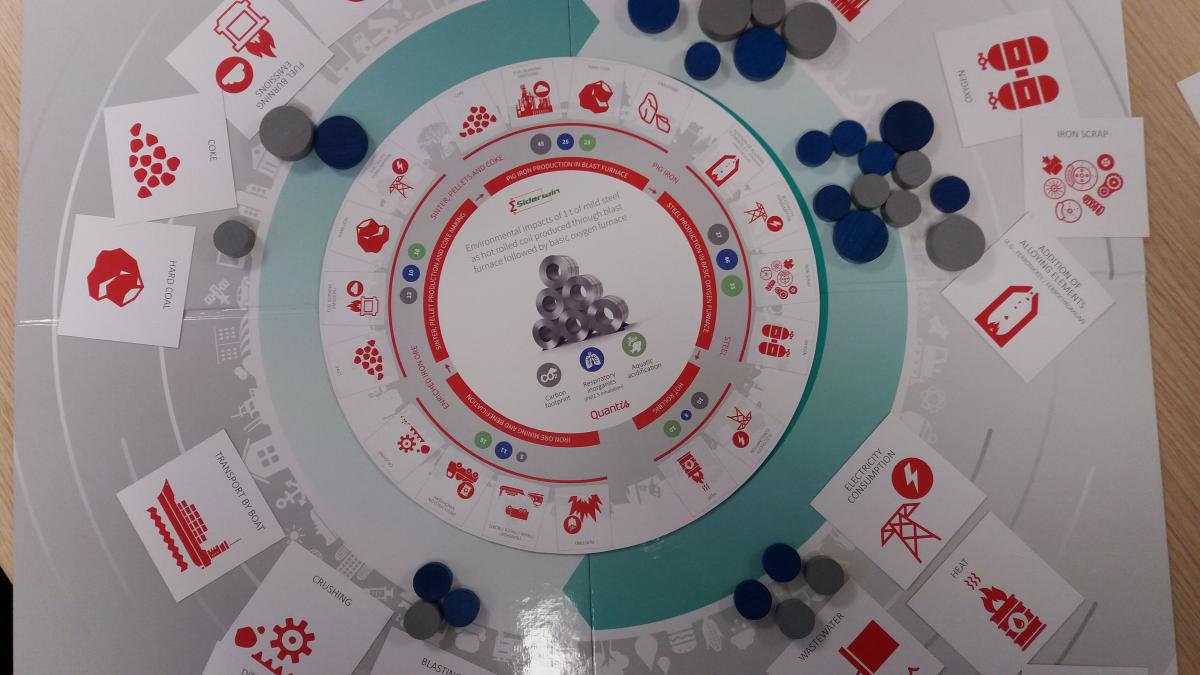 Life Perception Game